Please excuse my lack of posts in the last few weeks. I've been extremely sick with just about everything you can think of. I'm currently battling the flu and I think I'm winning today...who knows about tomorrow though, haha. So, since I'm having an ok day, I figured I'd sign in and post a new shot to go with my last post. Same tree, same flowers. Aren't they so pretty?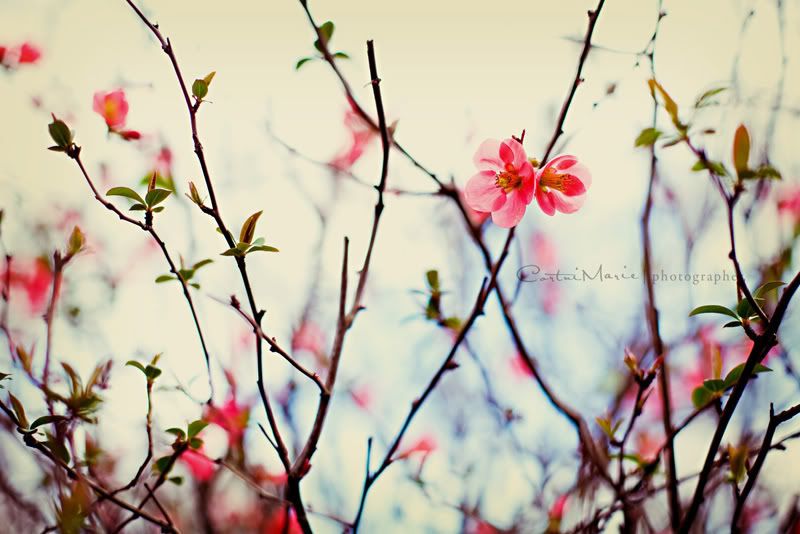 It may look like spring has arrived, but trust me, doesn't feel like it now. I'm ready for the warmer temps so I can start my outdoor shoots!
If you are interested in booking a session, please email me! I'd love to hear from you!
cortni@cortnimariephotography.com